Other Snow Jam '82 Information
Other Sites Referencing Snow Jam '82:
Sadly, some of the sites/pages referenced below have disappeared. Apologies for any broken links.
"Deja News: 40 years ago, Snow Jam '82 brought Atlanta to a standstill"
(Mandi Albright, The Atlanta Journal-Constitution, Jan. 12, 2022)
So one day, a very nice reporter from the AJC called and interviewed yours truly about this website and my memories of Snow Jam '82...
"Flashback: Snow Jam '82 rocked Metro Atlanta 40 years ago"
(The Georgia Sun, Jan. 12, 2022)
35 Things You'll Remember if You Actually Grew Up ion Atlanta (myAJC.com)
Includes "Celebrating your birthday at Farrell's Ice Cream Parlour in Northlake Mall." Oh yeah, I was there. You?
Wikipedia: "Extreme [Atlanta] Weather"
Lots of info not only on Snow Jam '82, but many other notable weather events in Georgia history as well.
Storm calls to mind SnowJams of yesteryear
AccessAtlanta.com references Snow Jam '82 in an article about the "SnowPocalypse of 2011."
Atlanta Snow Storm: Atlanta's Worst Snowfall Amounts (11 Alive)
Atlanta's 11 Alive News lists Snow Jam '82 as the second-highest amount of snow recorded at Hartsfield-Jackson International Airport.
This kind of snowstorm happens every 10 or 15 years at Politifact.com
There's no jam like Snow Jam at ajc.com. The writer, Atlanta traffic guru Mark Arum, references SnowJam82.com
Snow Jam '82 earns a mention on the AtlantaMagazine.com 1980's timeline.
Darrell Huckaby (Athens Banner-Herald) says,
"Why close school early? Snow Jam '82, of course"
News 3/WRBL (Columbus GA) Phil Scoggins of News 3/WRBL in Columbus recounts his story (watch the video) of making his way from Columbus, GA to Atlanta in the storm. His urgency? His daughter, Andrea, was about to be born at Piedmont hospital!
Our Georgia History
(This site says, "This large, unpredicted snowfall paralyzed Atlanta..." I definitely don't remember this as unpredicted!)
Masterworks Studio has a brief mention
Several people commented on Snow Jam '82 in reply to "A Day Spoiled" at ajc.com
A post at talkweather.com references Snow Jam '82 as the second most snow in Atlanta since 1949 with 5.8"
Atlanta's weather forecaster Kirk Mellish from WSB Radio also refers to Snow Jam '82 as the second-highest snowfall total for Atlanta on his blog Superstorm March 1993 Blizzard
"Spring Road, Atlanta Road and South Cobb Drive were impassible for several days..." according to the Smyrna Historical and Genealogical Society website.
Ya'll call that snow? Snow Jam '82 mentioned humorously in a reader comment on The Newcomer blog by Jamie Gumbrecht.
A brief Snow Jam '82 mention at http://www.maryvee.com/2013/01/round-robin-blog-hop.html, the Let's Talk blog.
The Hudspeth Report (oops ... this one's gone)
Bybee Web has some pictures (Hmm ... this one seems to have disappeared (www.bybeeweb.com/wlta/).
Missing Links?
Know any other sites with info or pictures from Snow Jam '82? and I'll add them here.
You asked how you can help keep this fun, quirky little website going. (Thank you!) Though not exorbitant, there is a cost to host the site and keep it up to date, including adding your cool Snow Jam '82 stories. 😉 If you need a website, sign up for discount web hosting at SiteGround. From experience, I can tell you that inexpensive hosting doesn't get any better. Super easy to get started; intuitive interface; lots of 'one-click' installations including WordPress.
The other option is to click affiliate links on this site like this men's Shetland sweater or this soft, cotton women's turtleneck sweater. There's no cost to you, and a tiny fraction of any purchase earned helps defray the time and expense.
A Nod to Atlanta's Kirk Mellish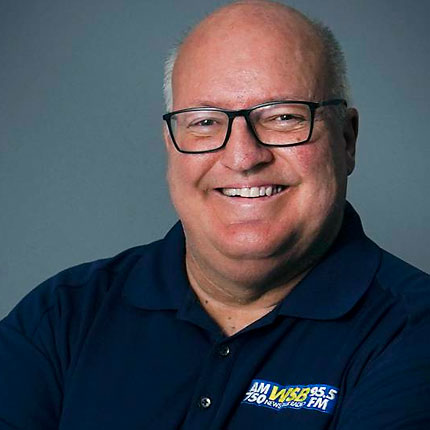 In 1987, Kirk Mellish became Atlanta's—and the nation's—first radio-only, full-time meteorologist on WSB Radio on AM 750. Over the years, Kirk has (of course) mentioned the 'apocalypse' of the 1982 snow storm known affectionately as Snow Jam '82, and a number of times, this website SnowJam82.com as a resource.
As of August 2021, Kirk officially retired from broadcasting. Read the official announcement of Kirk Mellish's retirement from WSB Radio.
For many Atlantans, with our insane traffic and extra-long commute times, Kirk has been a regular part of their daily routine. The 'Mellish Meter' and the single 'ding' of the bell that corresponded to a '10' on the Mellish Meter will be missed! After 34 years of covering Atlanta's weather, it's a well-deserved retirement. Thanks, Kirk, for all the forecasts and your always-insightful weather blog!
Welcoming Christina Edwards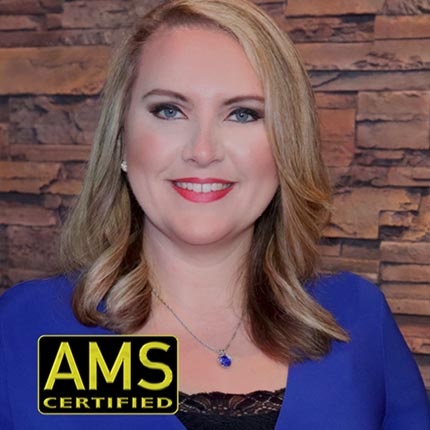 Replacing Kirk as the WSB Radio meteorologist is Atlanta native, Christina Edwards. Here's hoping she'll (help) keep the memory of Snow Jam '82 alive!